Matty McKay Clinic Appearances Benefit Hull Services, Edmonton and Calgary Guitar Show Audiences
02-Oct-2023 - CALGARY AB
Five-time Canadian Country Music Award Guitarist of the Year has donated appearance fees to Calgary's Hull Services, who provides leading edge child, youth and family mental health services.
Exceptional, Inspiring Generosity from Alberta Guitarist

McKay presented clinics in Edmonton on September 24th and Calgary October 1st, delivering on topics as diverse as guitar performance, songwriting, touring and musician mental health. His contribution provided funds for ongoing Hull Services activities to support the mental health and well-being of Alberta youth and families.
Hull Services participated directly with a booth at the Calgary Guitar Show.
About Matty McKay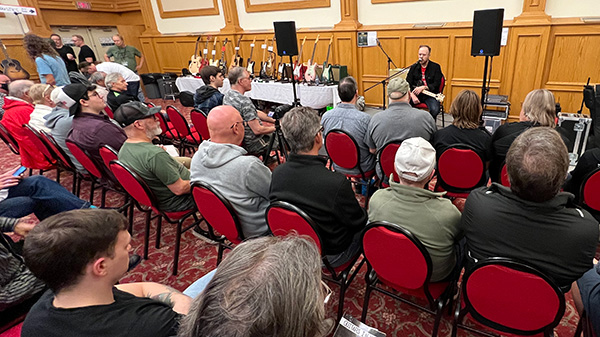 Matty McKay has spent almost two decades in the Canadian music scene. He is a multi-instrumentalist, vocalist, producer, and engineer. He and the projects he has been featured on have been nominated for several Canadian Country Music Awards and JUNO Awards.
Matty is the 2017, 2018, 2019, 2020, and 2022 CCMA Guitar Player of the Year. He has now been inducted into the Canadian Country Music Awards Musician Hall of Honour. His guitar playing has been featured on several Number One songs, including We Were That Song and Drink About Me by Brett Kissel.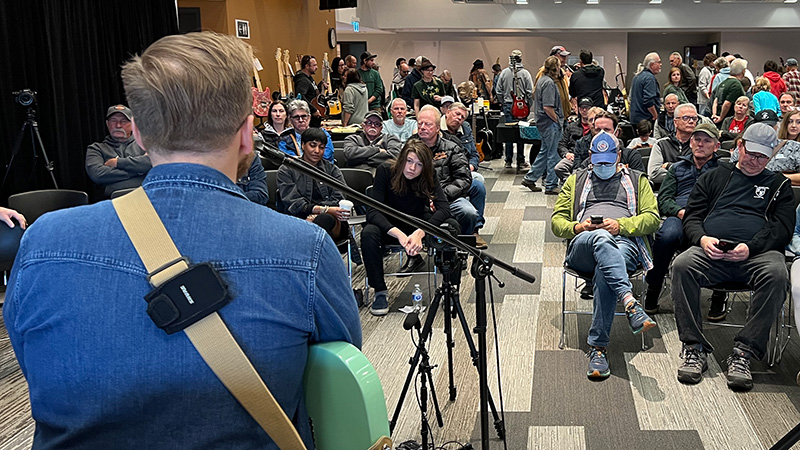 Matty was a co-producer on Brett Kissel's album, We Were That Song, which won the JUNO Award for Country Album of the Year in 2019. He has produced singles for several Canadian country artists including Ben Chase, Brettyn Rose, Coty Robinson, and Jake Matthews.
He has performed on some legendary stages, such as the hallowed Grand Olde Opry, and on several awards shows, including the Canadian Country Music Awards and the JUNO Awards. He has an extensive touring history with artists such as Gord Bamford, High Valley, Brett Kissel, Carolyn Dawn Johnson, Jason McCoy, and George Canyon.
Matty continues to tour while shifting his focus to the studio where he has found a passion for music production, engineering, and mixing.
About Hull Services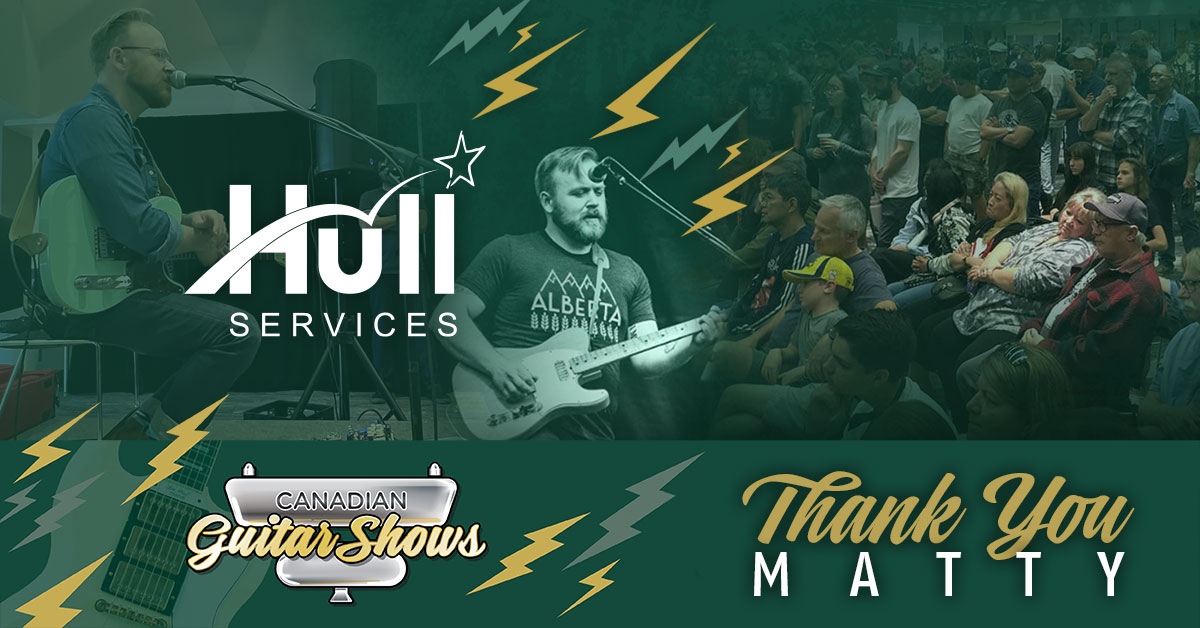 Hull Services has long had a reputation for providing leading edge child, youth, and family mental health services. We work with children, youth, and families who have experienced significant challenges. Hull offers them an opportunity to seek well-being and happiness, with a focus on mental health.

Hull's vision is for resilient young people and families to thrive within communities that support their mental health and well-being. In Calgary they've been working toward this goal for more than 60 years.

Visit Hull Services on the web:
https://hullservices.ca/
About Canadian Guitar Shows
Canadian Guitar Shows is a collaborative group of event producers focussed on bringing guitar enthusiasts together for trade and education events. Canadian Guitar Shows events are hosted in cities across Western Canada.

Visit Canadian Guitar Shows on the web:
https://canadianguitarshows.ca/
---