Thank You Calgary for Another Exciting Calgary Guitar Show!
02-Oct-2023 - CALGARY AB
2023 Calgary Guitar Show Sets Records - Again!

Held at the Red & White Club at McMahon Stadium on Sunday October 1st, the Calgary Guitar Show featured over 50 exhibitor booths representing luthiers, retailers, collectors, educators, guitar accessories manufacturers, and sponsors - filling the 9,000 square foot venue with guitar and guitar-associated goods and services.
This year's 2023 Calgary Guitar Show event attracted over 1200 enthusiast guitar-hungry attendees.
Guitar Community, Camaraderie, Education and Shopping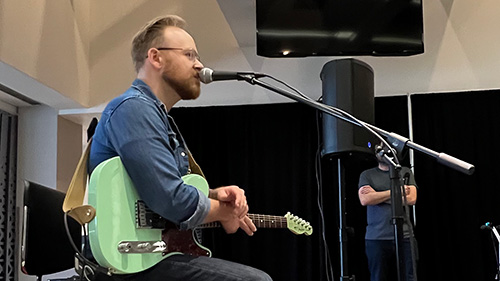 The schedule featured performances from local musicians, presentations by luthiers and a guitar clinic presented by five time CCMA Guitarist of the Year Matty McKay. YouTuber Dan Clayton of the Fret Success Guitar Show captured the day's events, moderated interviews and guided presentations.

Proceeds from the show benefited Hull Services, an Alberta based firm that provides mental health and well-being services to children and youth, and their families.
Door Prize Sponsors and Winner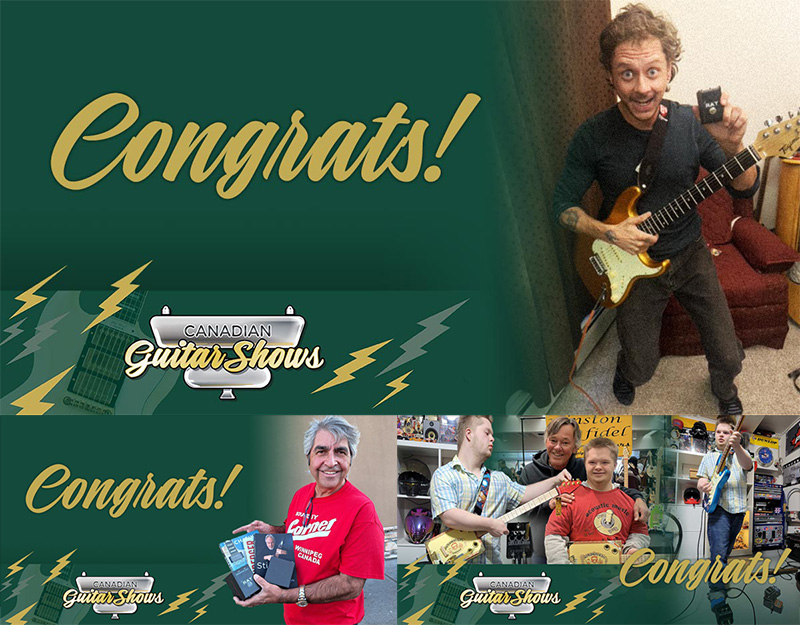 Door prize sponsors included ACT Entertainment (Canadian distributor of RAT Distortion Pedals), AllParts.com (web-based guitar parts retailer), HeartStrings (jeweller who crafts earrings, necklaces and bracelets using guitar strings), Van Fehr Customs (Alberta-based manufacturer custom guitars, pedalboards and cables), Well-Hung Guitar Straps (manufacturer of handmade custom guitar straps), B Sharp Music (Regina-based musical instrument retailer), and Long & McQuade Music (Calgary Chinook).
This year's grand door prize winner Sean won a Tagima electric guitar, RAT Distortion pedal, Van Fehr Customs cable and a collection of strings and accessories from Long & McQuade Music.
Door Prize winner Tanner took home a RAT Distortion and a hand crafted Winston & Fidel Cigar Box guitar. Door Prize winner John won a collection of books by author and Guitar Show presenter Jim Reilly and a RAT Distortion pedal.
About Canadian Guitar Shows
Canadian Guitar Show events are produced by the Amplify Digital Marketing Corporation in partnership with local event partners. Guitar Show events are held annually in cities across Western Canada. Visit CanadianGuitarShows.ca for information about guitar-focussed events near you.
---